Join PAF 2017 Jobs as Aero Trades, female nursing, PF&DI, MTD, Provost, GC & Supports Men
Last Date to Apply Online is 10 August 2017
Details of Join PAF 2017 Jobs:-
Vacancies Categories
Aero Trades, female nursing, PF&DI, MTD, Provost, GC & Supports Men
---
Qualifications:-
Matric in Science Subjects.
---
These Jobs are announced in Express newspaper Sunday 30 July 2017.
Registration Dates are from 31 July to 10 August 2017
Online Application of www.joinpaf.gov.pk
---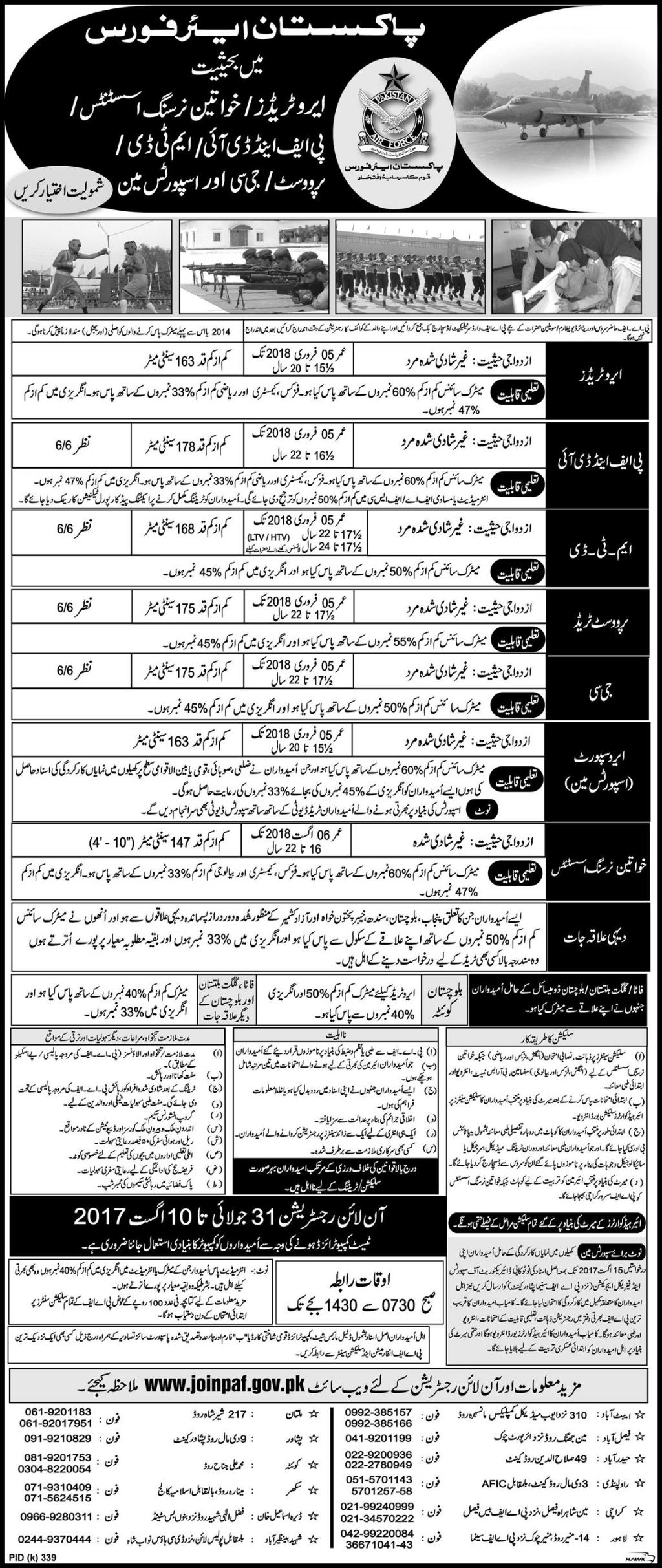 ---
Don't Forget to Like our Facebook Page and Join our Facebook Group
Pakistan Airforce is best force in the world. Pakistan Airforce provides the job opportunities for young generation and offers many benefits for medical, living, schools and standard education for children of PAF Employees.
PAF is one of the best government organization for a dream job. These Jobs are for those who have done matric.